The internet offers the possibility to link separate boiler plates to so called hypertexts. This form complies with the character of the internet (the network of computers), which distinguishes from known straight-line text forms of printed products.
The factline Community Server (FCS) offers, besides fixing hyperlinks, also special possibilities including the content of texts or folders as full text. Dynamic changing content can so be linked among avoiding redundancies and be tied to a whole. This function is names "factinclude" and can be used with text-facts, file-facts and folder-facts.
Steps:
There are two alternatives to create a factinclude:
A - In "TinyMCE-editor"
1 Click the

-button in the menu bar.
2 A new window opens.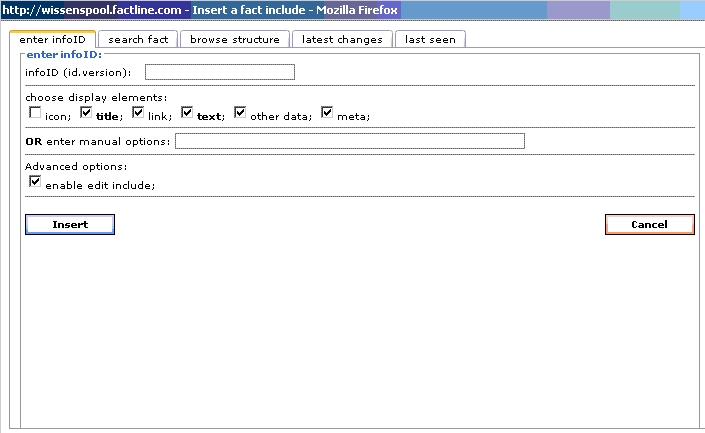 << Create a folder | < Create a fact | Step 2 >>
<< back to the table of contents