When the option "Folder translations" in pAdmin is activated and the user has the required permissions a new button appears. (see Figure 1)

Figure 1

When this button is clicked the translation interface gets opened. (see Figure 2)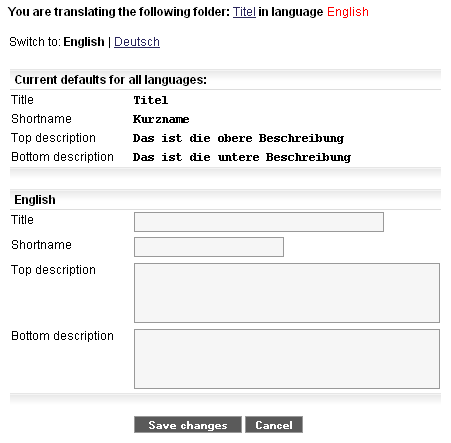 Figure 2
Here you have the option to translate the field:
Title
Shortname
Top description
Bottom description
The language you want to translate to should be selected first. As you can see in Figure 2 here it can be switched between english and german (Switch to: English | Deutsch).
If you want to translate to other languages, you should activate them in pAdmin.