You can create shortcuts of multiple facts from one folder to another.
Work steps:
(1) Put ticks on several facts.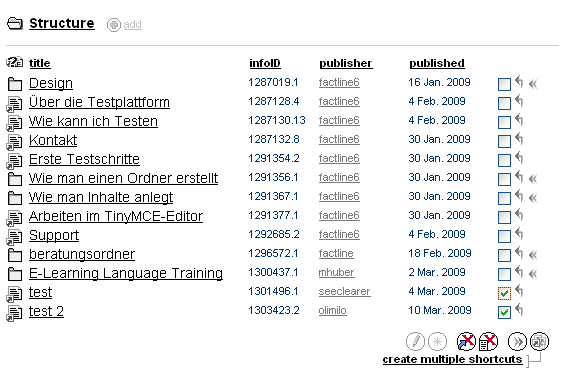 (2) Click on the "create multiple shortcuts" button.
(3) Then select the folder or folders for the new shortcuts and click on "create shortcuts".
(4) Now the shortcuts have been created.


Enable Multiple Shortcuts in padmin to use this feature.